Valentino: Naomi refuses to age
Whenever a modelling star from the 90's appears on the catwalk, we clap enthusiastically. And that's what happened at the Valentino's fashion show as well. The brand invited the exotic beauty Naomi Campbell to walk on the catwalk, she wore a luxury black garment from transparent tulle, and she proved to everyone that she has no plans to age anytime soon.
The collection of low-cut necklines and airy ruffles
Alongside Naomi Campbell, The Paris show displayed an array of airy garments with frills, and low-cut necklines, bows, feathers, puffed sleeves, fringes and flower motifs. We were in a dream just thinking about it... That's high tailoring, as it should be.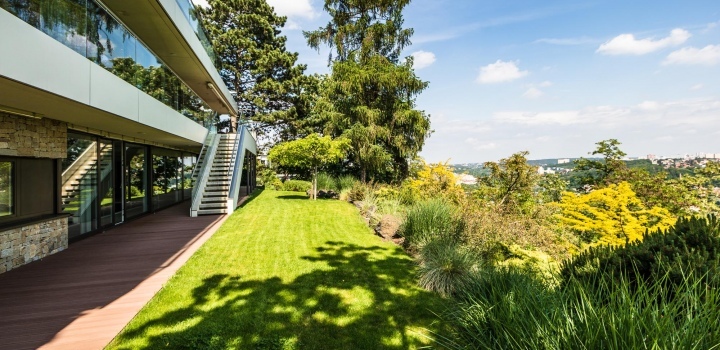 Luxusní vila na prodej Praha - 981m, Praha 5
Show property
Maison Margiela: One big chaos
The extravagant brand Maison Margiela didn't just skim the surface, but had a deeper subtext in the collection Artisanal. The creative director, John Galliano, is attempting to warn against decadence in art, film, literature and life with the collection, and is doing so in his own way.
'It occurred to me, that overabundance could lead to more minimalism. But in order for that to happen, I felt that we have to emotionally express the chaos we currently live in' John Galliano 
The result of his endeavour? Graffiti and pictures on the walls, and a jumble of outfits, that aren't shy in combining the incompatible. It's true, that after seeing such chaos we truly, out of our deepest hearts, long for unending minimalism. Mission accomplished!
Martina Šmalclová