Divine music experience
In addition to a fashion show where you could admire these luxury models, the guests were provided with a unique musical performance. The composition of the Desert Stilts was played on a piano, accompanied by its strings, by artist Angèle David-Guillou.
Play of contrasts
The luxury collection of Pre-Fall 2019 shows an evident play of contrasts. During its creation, creative director Pierpaolo Piccioli focused in particular on shapes and materials and combined what is at first glance uncombinable - tulle sheer skirts and lace together with down jackets!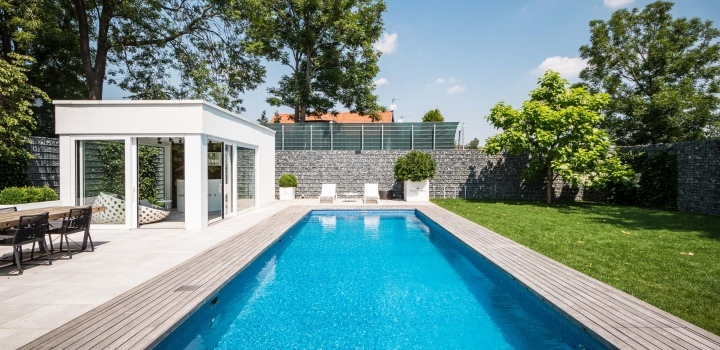 Luxusní vila na prodej Praha, Praha 6
Show property
It alternates between drama and oversize
The designer focused primarily on the shades of red and black, dramatic, sharp and oversize cuts, bold ruching and details. Some of the models were embellished by the Valentino logo, symbol of a crescent and in some cases also flowers or geometric patterns. The combination of these elements ensured the keeping of the hallmark of romance which is encoded in the DNA of the fashion house.
Favourite of Luxury Prague Life:
One of the main stars of the fashion show was daughter of Cindy Crawford, Model Kai Gerber, who is present to nearly any notable fashion show. Which of the outfits from the Pre Fall 2018 collection took the fancy of our editors? The luxury black dress with a smooth top and a deep round neckline created in combination with a richly ruched skirt - perfect drama, wow!
Are you interested to find out why was it Tokyo of all places that Valentino chose as the venue? The reason is unexpectedly simple...
"I love the Japanese culture," said Pierpaolo Piccioli.
Martina Šmalclová