Stunning craftsmanship and the luxurious idea of merging nature with the city. A futuristic look so typical for Zaha
Hungerburgbahn – a station inspired by glaciers, plays an important role for passenger thoroughfare, transit between the connecting stations from central Innsbruck to Nordkette Mountain or Hungerburg, but it also symbolises the alpine character of the city. All four stations create an angular geometry that is so characteristic of the architect. Every part was designed and adapted to correspond to one unique context, topography, altitude and current of passengers.
The structures are covered with pressed glass roofs, which seem to float above the ground. Their organic shapes and icy look imitate the winter alpine landscape. The most striking feature of the station is the roof, which reflects the natural icy shapes of the Alps, which passengers circulate en masse beneath it. 
 "Every station has a unique context, topography, altitude and current. We studied natural phenomena such as glacier moraines and the movement of ice – our aim was to use the liquid forms of natural ice formations, such as a frozen creek on a mountainside," says Hadid.
Along with the stations, Zaha Hadid also designed the luxurious hanging bridge over the Inn River – a steel S-shaped structure with to 34-metre high pylons. Thanks to the interesting lighting, the bridge looks like a floating strip of light above the river, and passing trains look like bright lights racing past.
How to take a trip to luxurious heights
The cable railway complex consists of four stops and a suspended bridge over the Inn River. The first station is Congress in the city centre. The railway then continues to the Loewenhaus station, crosses the suspended bridge towards Nordkette peak to the north of Innsbruck to Alpenzoo station. The terminal station is in the village of Hungerburg, 288 metres above Innsbruck, where passengers can transfer to a table car and ride to the top of Seegrube Mountain.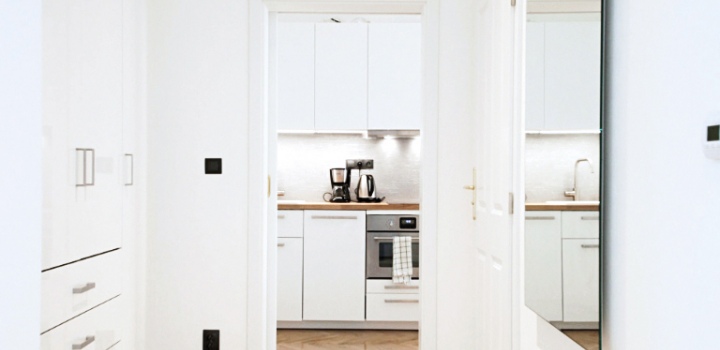 Luxusní mezonetový byt na prodej Praha 1, Praha 1
Show property
Since December 2007, almost 4.5 million passengers have taken more than 8 million rides on the cable railway between the centre of Innsbruck and the Nordkette and Hungerburg mountain area. Luxurious numbers.
Video
View photo gallery
Studio London
10 Bowling Green Line
London
Unoted Kingdom