The Vršovice patriot and cycling enthusiast
His middle name could be "Surprise". Because that is how we can understand his works of art. He has no ambition to become a great artist of the western world, but rather to do with joy and through hard work what he does best - installations and sculptures. He says that any work is a foundation for itself. He works from one piece to another, no doctrine that he would have to follow hangs over him. 
Unforgettable works of Kinter´s genius
He has created a lot for Prague, e.g. The monument Memento mori under the Nusle Bridge, which was ceremoniously unveiled in 2011 as a silent reminder of all wasted lives through suicides. In 2013 the Bike to Heaven he refers to his love of cycling and also the promoter of riding a bike, Jan Bouchal, who died in a car accident. This monument commemorates the lives of all cycling enthusiasts. It is a 14-metre high lamp of street lighting with four headlights and a mounted bicycle heading toward the sky, placed at a height of 11 meters.
What has occupied Kinter during the recent years?
A wide-scope review of his last five years of work was presented at the exhibition Nervous Trees in Rudolfinum where his spectacular work was gathered, turning the honourable old-style gallery into a post-modern space full of "junk". But don't be fooled, bases of polystyrene, known by being used as insulation material, presented Nervous trees, through which you could press through to the very nature of the exhibition. The seemingly trivial fragments call for mutual cooperation, in their essence point to the functioning of more complex systems. Similarly to installation Postnaturalia, a large area of artificial landscape made of components of electronic equipment, created a poetic and dramatic illusion at the same time.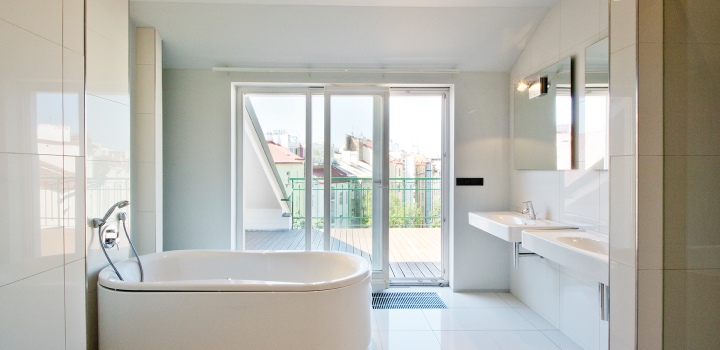 Luxusní byt Malá Strana 48m, Praha 1
Show property
The talent of Krištof Kintera surpassed the borders of the Czech Republic; his works is exhibited in Basel, Rotterdam, or Br
Video
View photo gallery