Although women took possession of the red carpet, it was men who ruled the stage. Popular Czech actor, Jaromír Hanzlík, received the award for artistic contribution to Czech cinematography, the prize of President of the Karlovy Vary Festival was given to British actor Robert Pattinson and prize for directing was won by Slovenian Director, Olmo Omerzu. The audiences showed their appreciation for the film directed by Barry Levinson, Rain Man.
53. ročník MFF KV
Hanzlík, being very moved, gave his thanks not only to Bartoška, but above all to viewers, which the audience of the festival ceremony appreciated by a several-minute long standing ovation.
"Fifty years is a long time," confessed Hanzlík, who this year celebrates his 70th birthday.
The prize of President of the Karlovy Vary Festival was awarded to British actor, Robert Pattinson; it was handed over by Jiří Bartoška.
"I´ve always wanted to come here. My colleagues have said that it is amazing here and I have to admit that they were right," told the actor.
This year the audiences bestowed their prize for Rain Man whose director Barry Levinson also belonged among the stars of the closing ceremony. He accepted the Crystal Globe prize for outstanding contribution to World Cinematography.
"This is an amazing festival; we liked it here very much. It is a wonderful experience," said the director, who in the course of the festival also visited The Rolling Stones concert in Prague.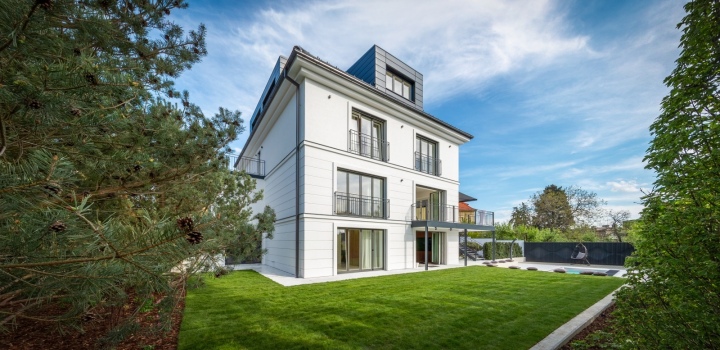 Luxusní vila na prodej Praha 6 - Hanspaulka, Praha 6
Show property
The prize for the best director went to...
...Slovenian Director Olmo Omerzu who stands behind the Czech film Winter Flies. It is a winter road movie about two boys joyriding a stolen car. The picture has been a great favourite since the beginning so that the director himself had hoped that it could win something. "It was important to me, to ask what will happen with those boys. The freedom which they created, is freedom meant for the age of 12 and 14 years," said Omerzu, noting also that he was particularly satisfied with the performance of the two young non-actors, Tomáš Mrvík and Jan František Uher.
Main award
The main prize for the best film was won by the Romanian picture, I Do Not Care If We Go Down in History as Barbarians, appreciating national blame for the Holocaust through the eyes of a young artist who is simultaneously experiencing a relationship crisis. Director Radu Jude discovers the world modern nationalism.
Commemorating notable film personalities
Presenter Marek Eben also remembered a few artists who have passed away last year. From Czech stars were noted Miloš Forman, Květa Fialová, Vladimír Brabec, Gabriela Vránová, Juraj Herze, Petr Šabach, Jan Tříska, Emma Černá, Jiří Datel Novotný or Vlastimil Bedrna and Marian Labuda.
WINNERS OF THE INTERNATIONAL FILM FESTIVAL KARLOVY VARY 2018
GRAND PRIX - CRYSTAL GLOBE (USD 25,000)
"I Do Not Care If We Go Down in History as Barbarians" / "Îmi este indiferent dacă în istorie vom intra ca barbari"
Director: Radu Jude, Romania, Czech Republic, France, Bulgaria, Germany, 2018
SPECIAL JURY PRIZE (USD 15,000)
The Last Suit / Sueño Florianópolis
Director: Ana Katz, Argentina, Brazil, France, 2018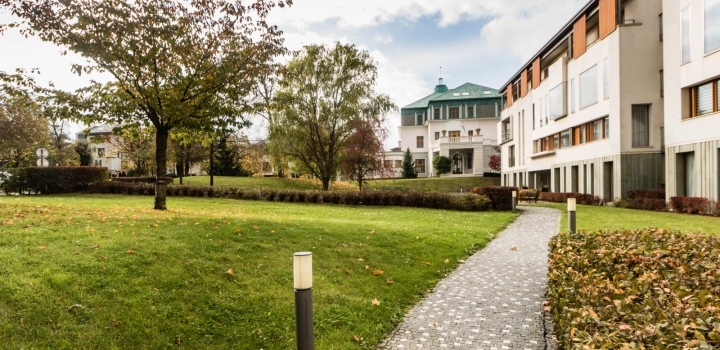 Luxusní byt na prodej 267m, Praha 6
Show property
BEST DIRECTOR AWARD
Olmo Omerzu for directing Everything Will Be
Czech Republic, Slovenia, Poland, Slovakia, 2018
BEST ACTRESS AWARD
Mercedes Morán for her role in Sueño Florianópolis / The Last Suit
Director: Ana Katz, Argentina, Brazil, France, 2018
BEST ACTOR AWARD
Moshe Folkenflik for his role in Geula
Director: Joseph Madmony, Boaz Yehonatan Yacov, Israel, 2018
SPECIAL RECOGNITION
Jumpman / Podbrosy
Director: Ivan Tverdovsky I., Russia, Austria, Ireland, France, 2018
SPECIAL RECOGNITION
History Of Love / Zgodovina ljubezni
Director: Sonja Prosenc, Slovenia, Italy, Norway, 2018
View photo gallery