High up in the mountains
While some display their FW collection on a 'common' cat walk, Chanel decided to take us to an authentic mountain village, where the ground was covered by snow, and where the surrounding is populated by charming wooden cottages. The form which Grand Palais took upon itself this time, absolutely endeared us.
Signature Karl Lagerfeld
The outfits designed for Chanel by his hand again reminded us of the uncontestable talent of the German designer. The luxury FW 19/20 collection combined beauty with femininity, trends, high tailoring and the characteristic traits of the fashion house. The autumn collection, therefore isn't lacking in iconic costumes, black and white elegance, a bold play of colours or untraditional down jackets.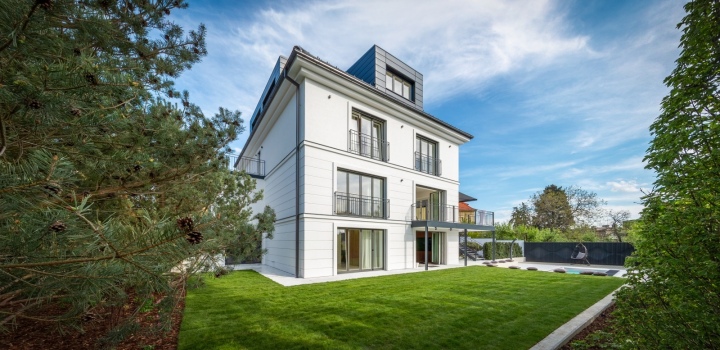 Luxusní vila na prodej Praha 6 - Hanspaulka, Praha 6
Show property
5 trends according to Karl Lagerfeld
What should you wear for autumn and winter according to the fashion genius? Definitely, keep or otherwise obtain the legendary tweed, organza blouse or a blouse from another soft fabric, pants with wide trouser legs, warm knitted sweaters, and airy skirts, which will help to transform you into a an enchanting snow flake.
Luxury from beginning to end
In the newest collection by Chanel you won't only find what you expect from the brand. You will also find much more. The FW 19/20 can be labelled one of the best collections of the deceased designer, and as such is the best finale of the designer's working life, that we could have hoped for…
Martina Šmalclová