Tenderness, passion and every other emotion you can think of. Ballet… For the spectator, it is a breathtaking form of art for the pleasure of the eye; for the professional, it means hard work and a lifetime of self-sacrifice.
Miluji balet / I love ballet
Pain is necessary
The sight of slim, fragile and always picture perfect ballerinas with fluffy skirts fills almost every little girl's head with dreams of "what if…". But there is no poetry or fairy tale stories to be found behind the gracefulness of the pirouettes; often not even laughter. Do not try to look for romance in this splendor, for you are far more likely to discover a pool of tears deeper than you could have imagined. There is a reason why the popular ballet saying goes: "If you wake up feeling no pain, you know you're dead.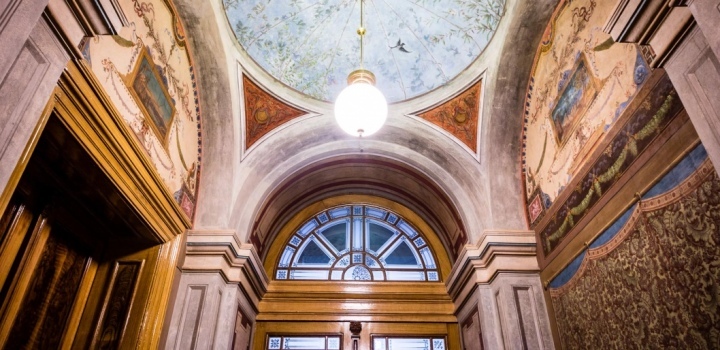 Byty Janáčkovo nábřeží 207m, Praha 5
Show property
The price of being a ballet dancer
Hard work, self-denial, strict diet, challenging training, early retirement, not even mentioning the ruined toes, aching backs, rivals slipping glass shards into one's pointe shoes, and the worst thing of all - fractures. You have to truly love ballet and dedicate it your soul, if you want to succeed on the stage that means the world. No matter if you are a man or a woman
The sacrifices of ballet
All that the career of a ballet dancer gives you, all that it takes away from you, the things you have to give up and those you gain. Luxury Prague Life brings you interviews with those who sacrificed their entire lives to ballet, but also those who decided to give priority to their families for a while or gave up ballet forever. What is it like to look at a ballet performance from a distance with a cast on your leg when you are at the top of your career? What does a ballet master's life look like, passing her life experience on to younger dancers? How does a ballerina who is a fresh mom feel when putting her dance shoes on for the first time in order to return to the National Theater? And why would anyone be willing to give up their ballet career for good?
Read our Fast confessions to find out! We love ballet...
Photo: Jaroslav Urban pro LP-Life.cz
Dancer: Monika Hajdukov
Music: Tchaikovsky's Piano, Concerto No.1, B Minor, remix Edvin Marton.
View photo gallery