As always, the show started off with iconic tweed
The fashion brand Chanel is inseparably connected with stylish tweed, and it was precisely the outfits made of this material, that started off the fantastic show. Skirts with slits, tube skirts with an overcoat docerated with the finest coloured feathers, and the outfits, in the style of a mermaid in subtle or bold coloured tones, look divine.This lightness was offset by the punk style of make up and styling: A combination, which we consider a perfect move!
Lagerfeld was inspired by the 18th Century.
Models were walking through sandy corridoors of a charming French garden with a fountain, and perfectly presented outfits of the desgner. Airy skirts in pastel colours with flower details in the form of small roses are reminiscent of the dress of the beautiful princess Marie Antoinette.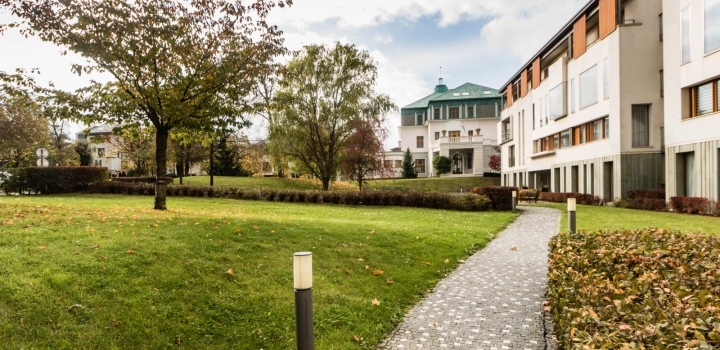 Luxusní byt na prodej 267m, Praha 6
Show property
Thought through to the last detail
The designer combines creativity with technical ingenuity in the collection. The flowers on the dresses look almost living, as they are preserved in resin, thanks to which they'll last forever! Apart from hand-drawn sequin, Largeld used the best fabrics: organza, chiffon, laces, but even glossy leather or hand-woven tweed.
The interesting and for many dissapointing fact was, that after the show Karl Lagerfeld himself didn't show up on the catwalk, which is the tradition, but he sent Virginia Viarde in his place, the event coordinator in the ateliers. She really enjoyed her moment of fame. 
Dominika Nečasová